If you have had a fur baby that has crossed over the rainbow bridge. We would love to hear a little story about them and a picture. If you have a loved one who has passed that had a love for animals, please share with us their story and picture.
Please submit via email under the contact us on the home page.
If you would like to donate to Together Saving Paws in memory of your fur baby or loved one, you can do so by dropping us a message in the contact form below or clicking the donate button in the top menu bar!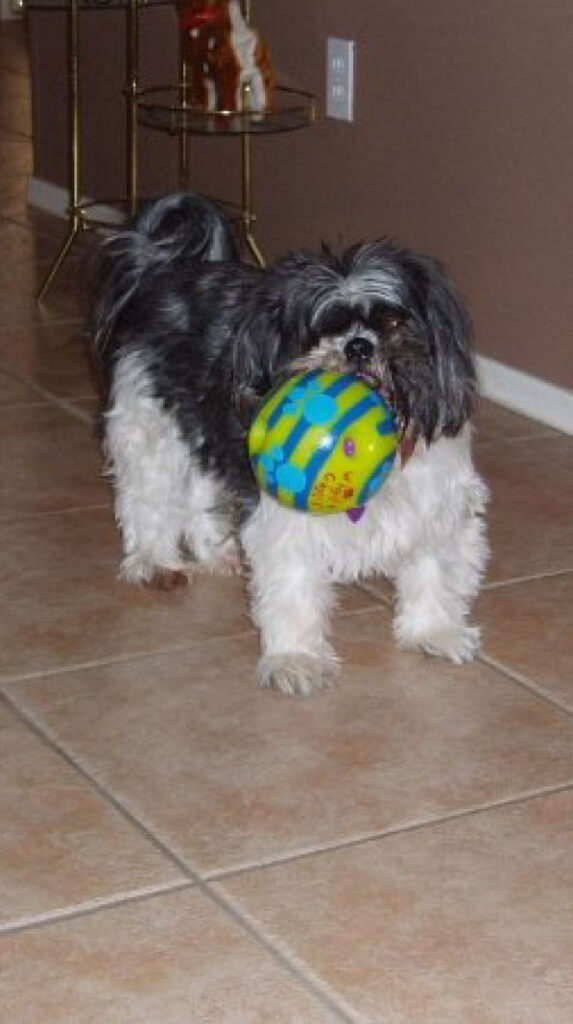 Kisses
This is Kisses and she was our first furbaby together as a married couple. We brought our beloved Kisses home in January of 1995 and she quickly became our little girl. She was spunky, playful, and full of energy. She became a Daddy's girl and always listed to him (not so much to Mom). She lived a full happy life for almost 18 years. She crossed over the rainbow bridge in July of 2012. We miss her and will always cherish the memories we had of our time together- Greg & Kim Slaughter Founder of Together Saving Paws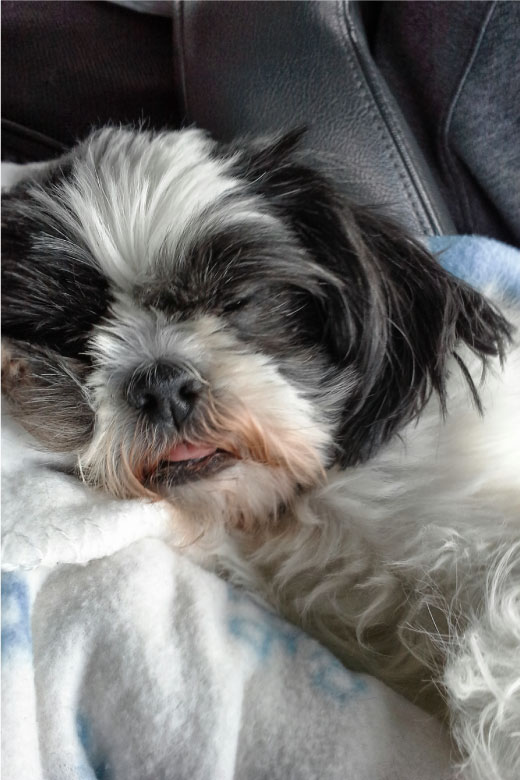 Hugs
This was our second furbaby Hugs and sister to Kisses (not by blood but love). We were blessed to bring her home at the age of 2 from someone who no longer could keep her. She was a quiet, gentle love bug. She brought so much joy to us and sometimes annoyed her sister, but, that is what siblings do. She lived to be almost 16 and was taken very quickly with cancer. We did not have time to prepare our hearts for a goodbye. She is with Kisses and crossed the rainbow bridge May of 2017. We miss her sweetness everyday-Greg & Kim Slaughter Founder of Together Saving Paws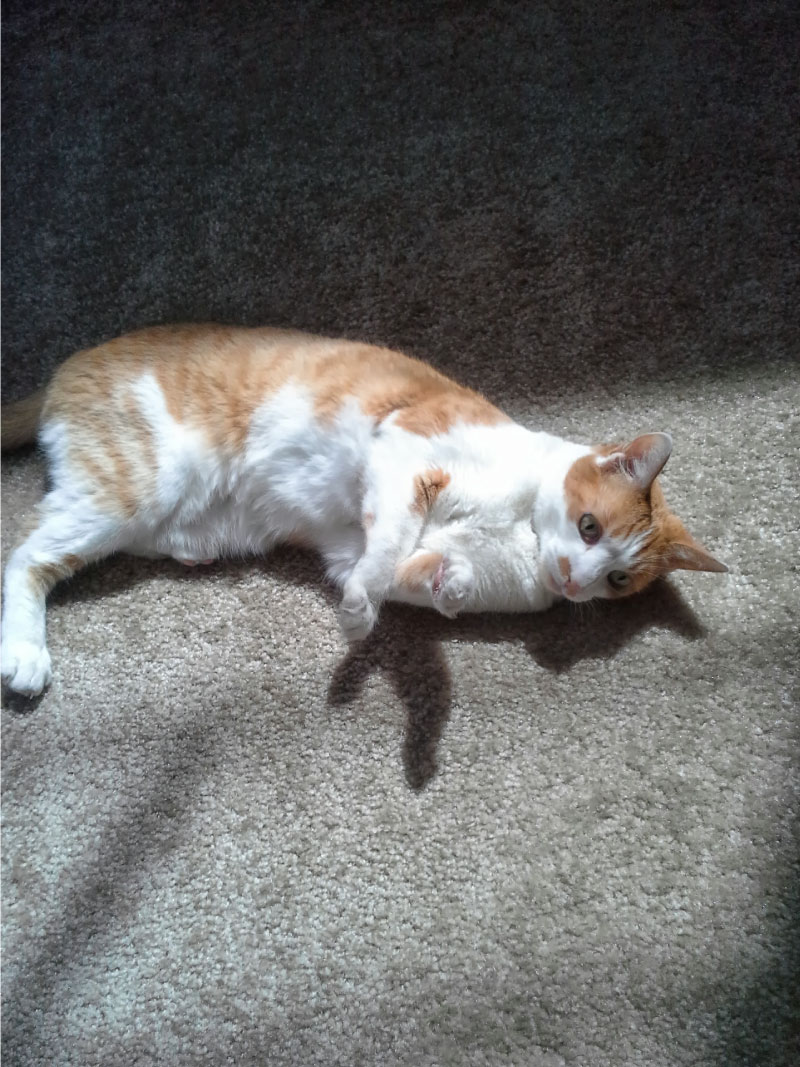 Izzy
This is Izzy she was our 7th child (we have 6 human adult children). She was a crazy cat but very loved. She was not fond of new people and seemed to have short term memory loss. She would warm up to you after sometime, but then forget who you were if you came to visit and would spring back into her not-so-cuddly self. She adored her Daddy and Mommy but for sure favored her Dad a tad more. She would play & cuddle on her terms. She was a vocal kitty and knew when it was time to eat or have a treat. She loved to sit in the window and watch the birds and warm her body in the AZ sunshine. She lived a long life and is missed very dearly. Izzy crossed the rainbow bridge in August of 2019.-Ned & Kathy Thomas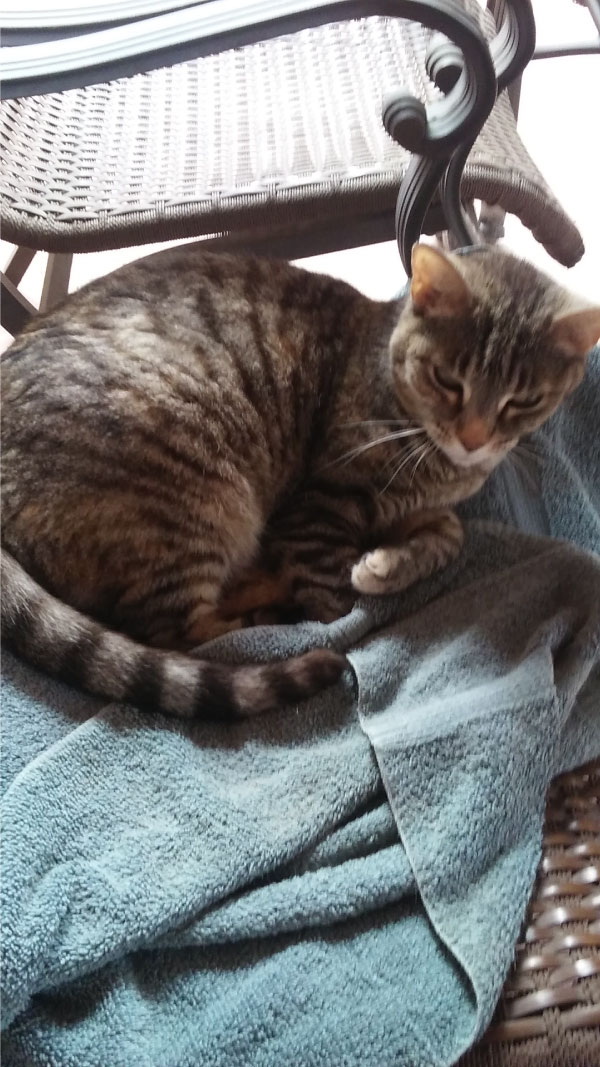 Wilma
This is Wilma our adopted kitty; she was abandoned by the previous owner of the home we bought in 2013. She would frequent our backyard and seemed very comfortable living outside. We started to feed her and give her water. She was so sweet and loved to be pet and lay in your lap. She would also do a little nibble on your hand if you stopped petting her. She was with us for a couple of years until she developed some health issues. She crossed the rainbow bridge in September of 2018. She is still thought about and missed.-Greg & Kim Slaughter Together Saving Paws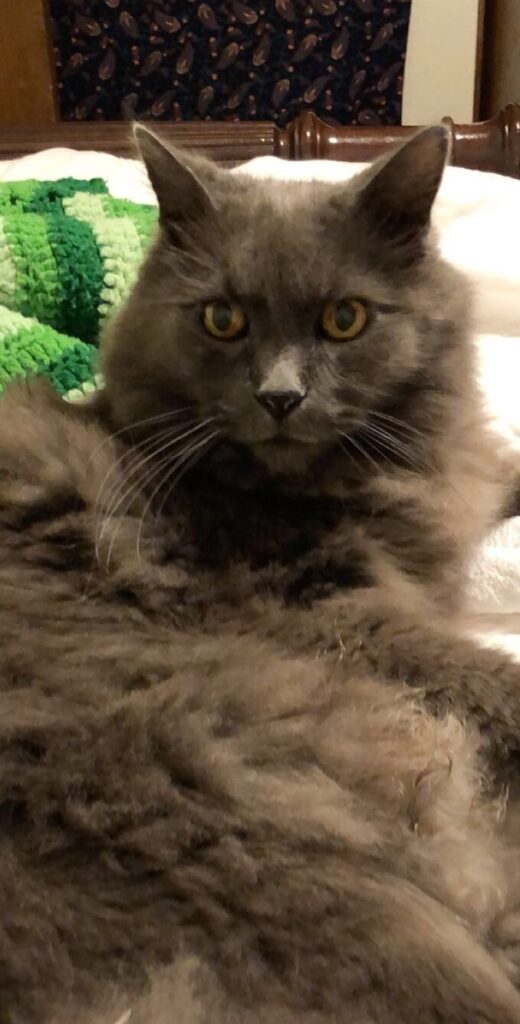 Moses
This is Moses our sweet kitty, who was 15 when he crossed over the rainbow bridge on 10/6/20. Claire was just 3 and Andrew was only 2 when we brought Moses home. He was the most patient cat we had ever seen. The kids being kids, would pick him up, fling him over their shoulders and carry him around like a little baby. He would just go with the flow and never seemed to care. Although, he loved us all, he decided Claire was going to be his forever human. He was an indoor/outdoor cat but always came in to eat, sleep on Claire's bed and leave us "animal presents" from rats, lizards and even a bird under the Christmas tree one year.  Moses was a loving boy and he really missed Claire when she went off to college. He lived a wonderful life and will always be missed-The Hahn Family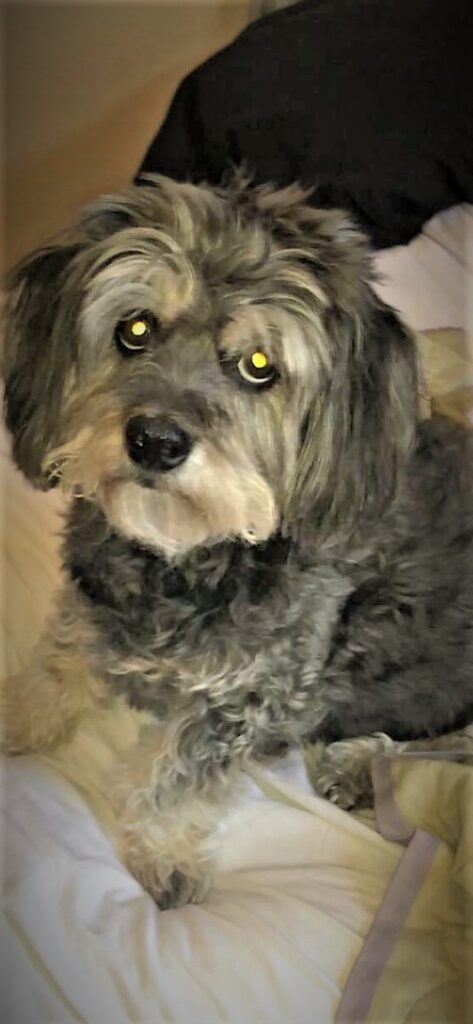 Gabby
This is Gabby she was a wonderful addition to our family. She sure did have her moments and was stubborn as could be when it came to training. Let's just say in the almost 16 years she was with us, we went through a lot of headaches and frustrations. But would never change a thing. She had a stomach of steel; she had eaten earbuds, full size chocolate bars, dental floss, crayons and trash, habanero peppers, just to name a few, and it never phased her one bit. She was a loving dog and picked our son Andrew to be his forever human. Gabby was very attached to Andrew and was in his room a lot and slept with him every night. She was spunky and had a lot of energy! We had this thing if we yelled "Go Gabby Go" she would run around the house in a circle as fast as she could.  Gabby crossed over the rainbow bridge on 1/11/22; we miss her so much -The Hahn Family